Finding reliable manufacturers based in India can be a daunting task to tackle.
India is a vast culturally and linguistically diverse country.
Finding a manufacturer with good quality products
at a price point that suits your budget cannot be done without proper guidance.
So let's get into the how you can find great manufacturers in india:
1. Go by referrals
This is the best way to find a great manufacturer; ask your friend circle,
close contacts who have done business with Indian manufacturers.
Going by referrals can also get you a reasonable price
as the manufacturer also finds you as a reliable buyer who will do continuous business with them.
Referrals also help you sleep a good night as you believe that the
manufacturer will deliver good quality products in time.
2. Search B2B Sites
Suppose you don't have any close contacts who have done business with Indian manufacturers, no worries. B2B sites are a great way to find an array of manufacturers
, traders and suppliers.
So scrolling down sites like Alibaba, India mart etc., will get you a range of manufacturers for the products you want to source in India. 
You have to be cautious about finding manufacturers
in B2B sites as you come across many traders/mediators who can be good.
Still, they don't offer private label services,
and they can also get a little expensive as they have their margin between you and the manufacturer.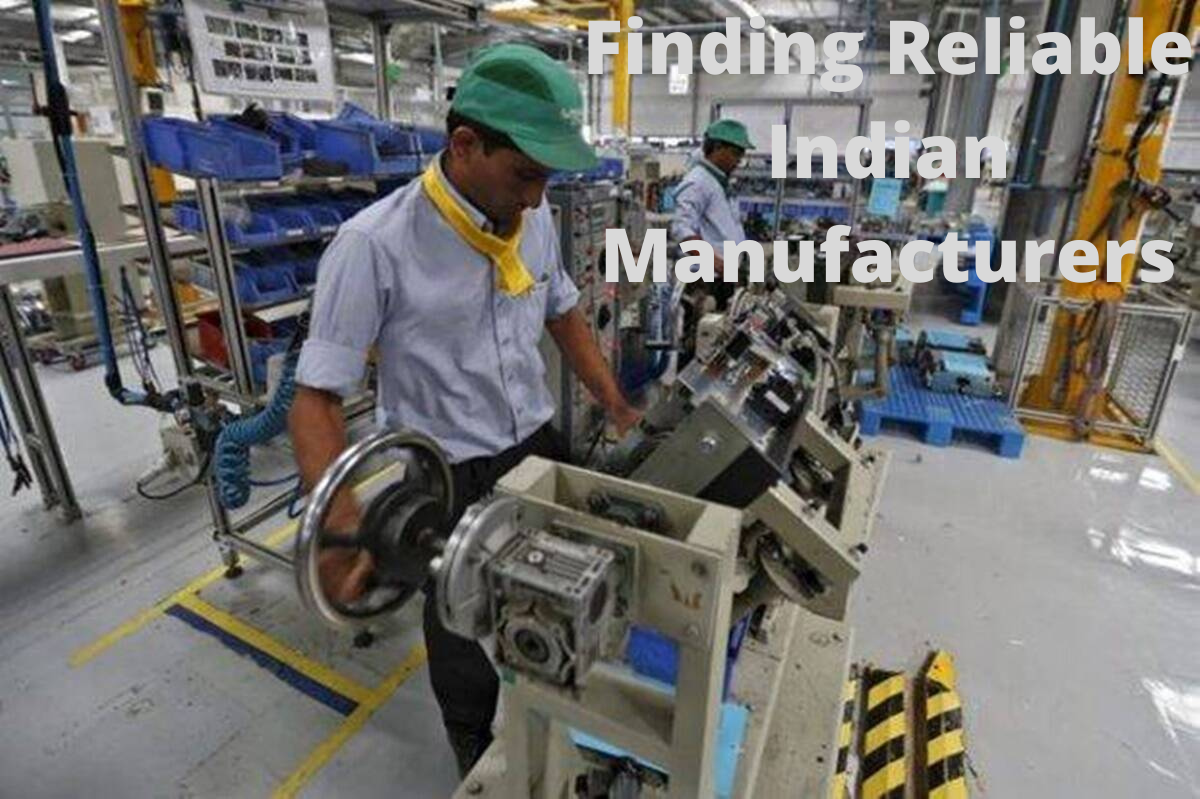 3. Google Search
Good quality manufacturers have their websites ranking for keywords in Google.
You can do a simple google search of keywords like product manufacturer, suppliers in India etc. 
4. Checking their certifications
This step can help you to verify your
manufacturer's authenticity as India's government bodies certify suppliers buy their
product such as food manufacturers are given fssai,
handicraft suppliers are provided with RCMC by the handicraft promotion council of India. These certifications validity can be checked on the Indian government online portals. Checking their certifications will prove their authenticity.
5. Communication
After finding the manufacturer of your choice,
the first step in sourcing your product in India is communicating with your supplier.
This is probably the most difficult step in this process as
India is a vast culturally and linguistically diverse country
, and communicating with the manufacturer in the language they are most comfortable at is not possible without the help, which we are going to talk about in the next point.
However, manufacturers and a lot of people in India are familiar with the English language,
so it can be easier to communicate with them if you are also familiar with the English language.
6. Hiring a Sourcing agent
Sourcing agents are specialised in finding reliable manufacturers; they are also great at communicating with the manufacturers as they are familiar with the local language. If you don't know who a sourcing agent is,
they are just a representative who finds suppliers on behalf of you; a sourcing agent can be a company like OHP Export Import or an individual. Indian sourcing agents like OHP Export-Import can also provide you with help with transportation and customs clearance.
Sourcing agents can take the load of your sourcing work for a nominal fee. They just save you money in the long run as you get products at a cheaper price point.
7. Ask them for a sample.
Now, this step is very important
as you want to have a look at how your product looks
and check its quality before you place a final order with your manufacturer.
Some manufacturers
provide you with a free sample,
you just have to pay for the transportation.
But sometimes if the product is very expensive, then you might have to pay for the sample as well.
If the manufacturer refuses
to provide a sample,
then it is a big red flag that you should not do business with them. 
8. Get the production time and transportation
The next step after receiving the sample
and checking the product quality,
is to check how long it takes for the manufacturer to produce the product.
This is very important because your business might be affected if the manufacturer has a very long lead time.
If your manufacturer has a very long lead time,
it might also be a sign that your manufacturer is very busy. 
Transportation plays a big role in the product cost because it adds up to the overall cost of your inventory.
A good Indian sourcing agent can help you reduce transportation costs as well as do the customs clearance for you.
9. Negotiating the payment term and incoterms
Generally, manufacturers are happy with a 30% advance, but it totally depends on the product you are willing to source. But please avoid paying 100% advance on the
first order itself as you might be disappointed,
if the production does not turn out well. You also want to let the manufacturer know about the incoterms such as FOB or CIF. 
10. Finalising the Deal
After you are satisfied with your
manufacturer's product quality,
lead time and transportation cost,
you want to check with your bank to send the manufacturer the final cost of the inventory.
Indian sourcing agents expertise in finalising deals between you the buyer and the manufacturer,
if you want to save money in the long run, you should consider using them.
So, Good luck with sourcing your product from this beautiful country.